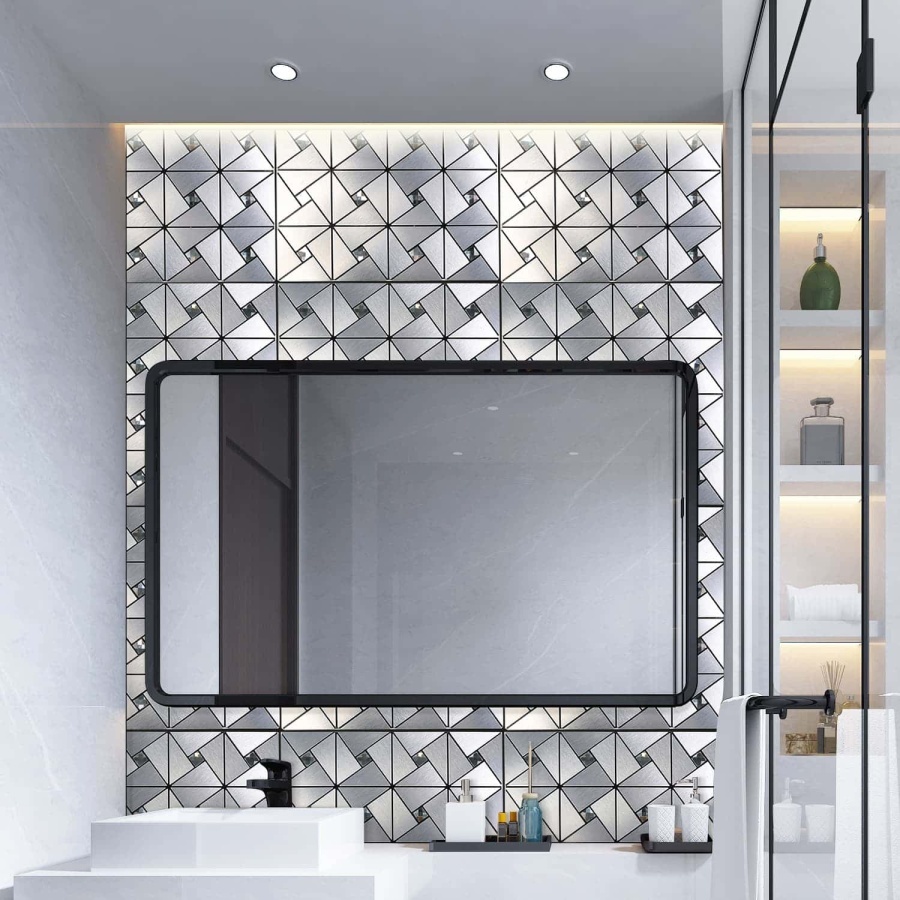 Advantages of Aluminum Plastic Plate Mosaic Peel and Stick Backsplash Tile
Wednesday, 22 September 2021

2

1661

0
Advantages of Aluminum Plastic Plate Mosaic Peel and Stick Backsplash Tile
When it comes to tiling, you've various options. However, mosaic tiles are the hot choice of modern homeowners. Why? Here's a list of their advantages that make them hugely popular.
Visual appeal
Mosaic tiling has a better light retention ratio. Plus, they're available in a wide assortment of colors and designs. Whether you plan to attain a matching theme or a contrasting effect, these tiles let you accomplish your desires. Just browse the wide variety at a reputable vendor and you could find an ideal match within no time.
Cleaning and maintenance
Regular cleaning and maintenance are necessary to keep the tiles in good condition. However, constant maintenance can be a pricey proposition. Aluminum Plastic Plate Mosaic Peel and Stick Backsplash Tile
require minimal maintenance. Also, cleaning these tiles is never an issue. All you need is a damp cotton cloth to wipe out dirt and dust that might get accumulated over time.
Eco-friendly
Today, more and more individuals are concerned about the environment. Attempts are made at individual as well as government levels to safeguard the planet. If you're one such individual, mosaic tiles might help you reach your goals. These tiles are Eco-friendly. They neither emit any harmful elements during the production nor do they pose any threats when in use.
Affordability
You may wonder that such a tiling option might be out of your budget range. However, the situation is just the opposite. Many reputed suppliers offer these durable, elegant tiles at a modest price. Without breaking your bank account, you may transform your home as desired.

Your cart is currently empty.