Metal Ceiling Tile Wall Art
Thursday, 27 June 2019

0

1820

0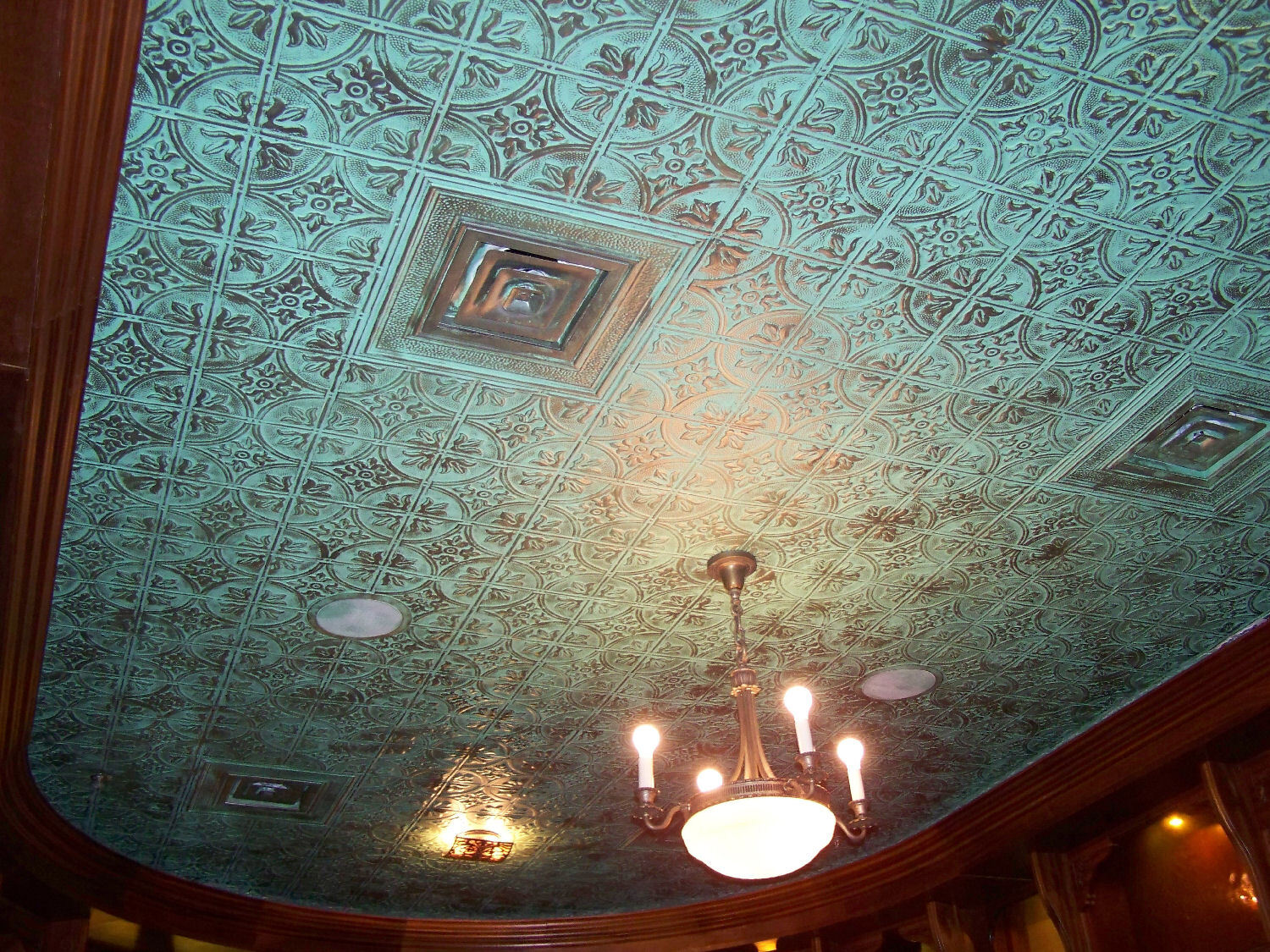 Metal ceiling tiles have become quite popular in today's modern design world because of its versatility and ability to work into any kind of style, décor, and aesthetic. But now this trending design choice is now also making its way through the art world and is being used to create stunning works of art and focal points for the spaces in our homes.
Take your bedroom for example. Maybe there is negative space above where your bed sits, and you feel it needs to be livened up. Hanging metal ceiling tiles above the bed as artwork can create a focal point for the bedroom and looks much more impressive than a blank space as you walk in.
The following are a few different examples of metal ceiling tile wall art to give your interior space a different look:
Creating a Statement Piece
Sometimes the room just doesn't feel complete without a statement piece or focal point that draws the eye when someone enters. Ceiling tiles are great for this because they come in a variety of different options regarding color, style, texture, and design and they are much less expensive than other materials you may consider.
To create the statement piece for the bedroom as described above, choose four large metal ceiling tiles of your choice, and you can screw them right into the wall. They are typically lightweight enough that you might not even have to use anchors when hanging them. However, using them as a headboard instead of just artwork may require extra stability.
For even more of a statement, you can choose four of the same tiles with different finishes and arrange them in the same square design. Not only will this add more of a dramatic effect, but it will also add a pop of interest and color to the wall as well.
Ornamental Artwork
Choosing metal ceiling tiles with more of a rustic or aged finish can be perfect for creating ornamental block art for any room in the home. You can nail them up on the wall as is or you can even mount the metal ceiling tiles onto pieces of wood to create a background and frame.
Another idea for these metal tiles is to frame them and hang them as a collage on the wall. They can all be the same or you can opt for the same tile but with different finishes. You can then play around with the placement and angle of each piece to create a stunning backdrop for your living room or dining room.
Create Your Own
Metal ceiling tiles come in so many different finishes including an unfinished variety. Purchasing the unfinished tiles allows you the opportunity to finish the tiles yourself in any way that you want. You can create your own tiles for a more unique and authentic look. Spray paint is an easy way to do this. Once you are done with your own masterpiece, you can hang them on the wall and wait for the compliments to come raining down.
Metal tiles can be placed in a pattern on the wall, or they can be placed in a row directly next to one another; there is no end to the many ways you can use your metal ceiling tiles as beautiful artwork around the home.
In addition to hanging the metal tiles as artwork, you can also use them in other ways around the home as well as decorative pieces:
Decorate Shelves and Mantels
Another way you can repurpose metal ceiling tiles as artwork is by placing them on a mantle or shelf surrounded by accent pieces that perfectly complement the design and finish of the tile. You aren't limited by creating hanging wall art; they can be used in a variety of different ways around the home to add some character and style to your design choices.
Whether it is a more modern look mixed with vintage appeal or a handmade salvage and authentic look, there are many ways you can use your metal ceiling tile wall art around the home or place of business to add some personality and appeal to the space. You can create a focal point in your bedroom, or you can hang a stunning conversation starter in the dining room.

Your cart is currently empty.