Homey Mosaic
Hmoey Mosaic Kitchen, Bathroom Wall Decorative Sticker, Aluminum Surface, Metal Smart Tiles, Stainless Steel, 12.0 x 12.0in
✔ Stainless steel dashboard is used for wall decoration, such as kitchen dashboard, kitchen island walls, bedroom walls, laundry rooms, metal wall tiles or bathroom wall tiles, etc.

Just peel and stick, directly stick the tile to the wall, save time and money at work.

Easy to install.

✔ Each tile sheet has a brushed stainless steel matte surface and a self-adhesive, grout-free back sticker.

Strong adhesive, won't fall off.

The tile surface is heat and moisture resistant, easy to clean to remove stains, most people place it behind the stove, bathroom mirror and even for the closet.
Package: There are 5 sheets in a box that covers 5 square feet (12 x 12 inches per sheet). An additional 1% waste is recommended on each project. The tiles must not come directly into contact with flames or immerse in water.
Product description
Color:
Subway Stainless Steel Silver
Size:
30*32.5*0.4cm / 11.81*12.68*0.16 inch

Widely used in DIY decoration.

Help decorate your home. Just use your imagination to create your new kitchen caravan stove, sink, and dash, fireplace exteriors, patio, mirror frame, table, stair decal, and more to explore.
Its standard and cut size, easy to cut, drill and fix allow everyone to make their own wall pattern, matching design and complete in hours.

Just stick and stick on any clean smooth surface.

Simply peel off the stickers from the backside and then stick them on any smooth flat clean surface without wet glue, no cement.
Cut as easy as thin plywood, without heavy tools. So you can save time and money on labor. The glue is strong and durable.

Easy to clean, safe and durable.

The metal surface does not fade with color, anti-scratch and splatter.
On its metal surface, grease can be easily cleaned. The aluminum compound is fire retardant and waterproof.

Cutting and installation.


Easy to cut tiles, no spacers or grout required. Tiles bend to create perfect corners with less cutting and no wasted cuts.
If there is a need to cut to fit, use a utility knife, simply following the seam between the individual pieces. But if you need to cut through the pieces, please use the Jigsaw or Chopping (recommended)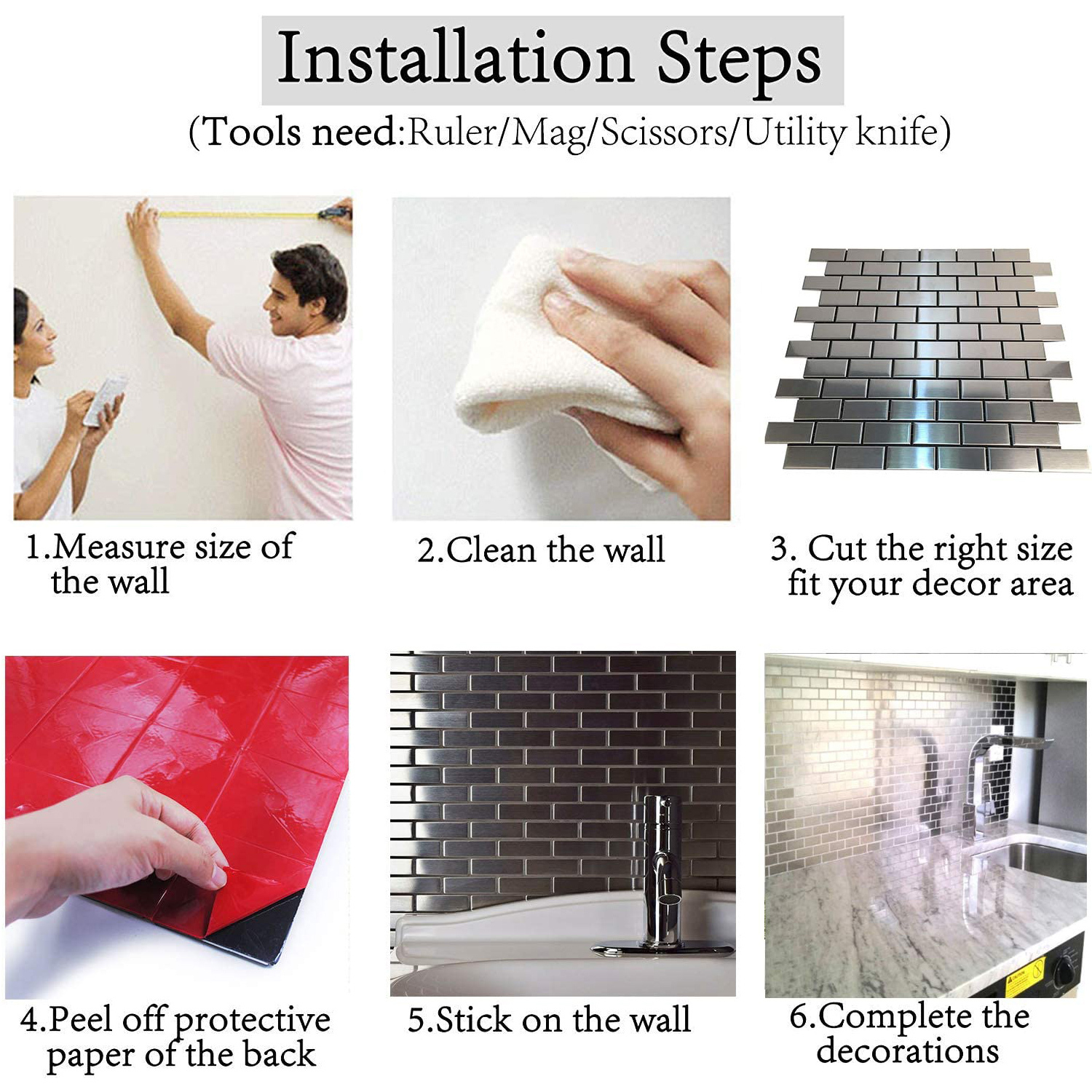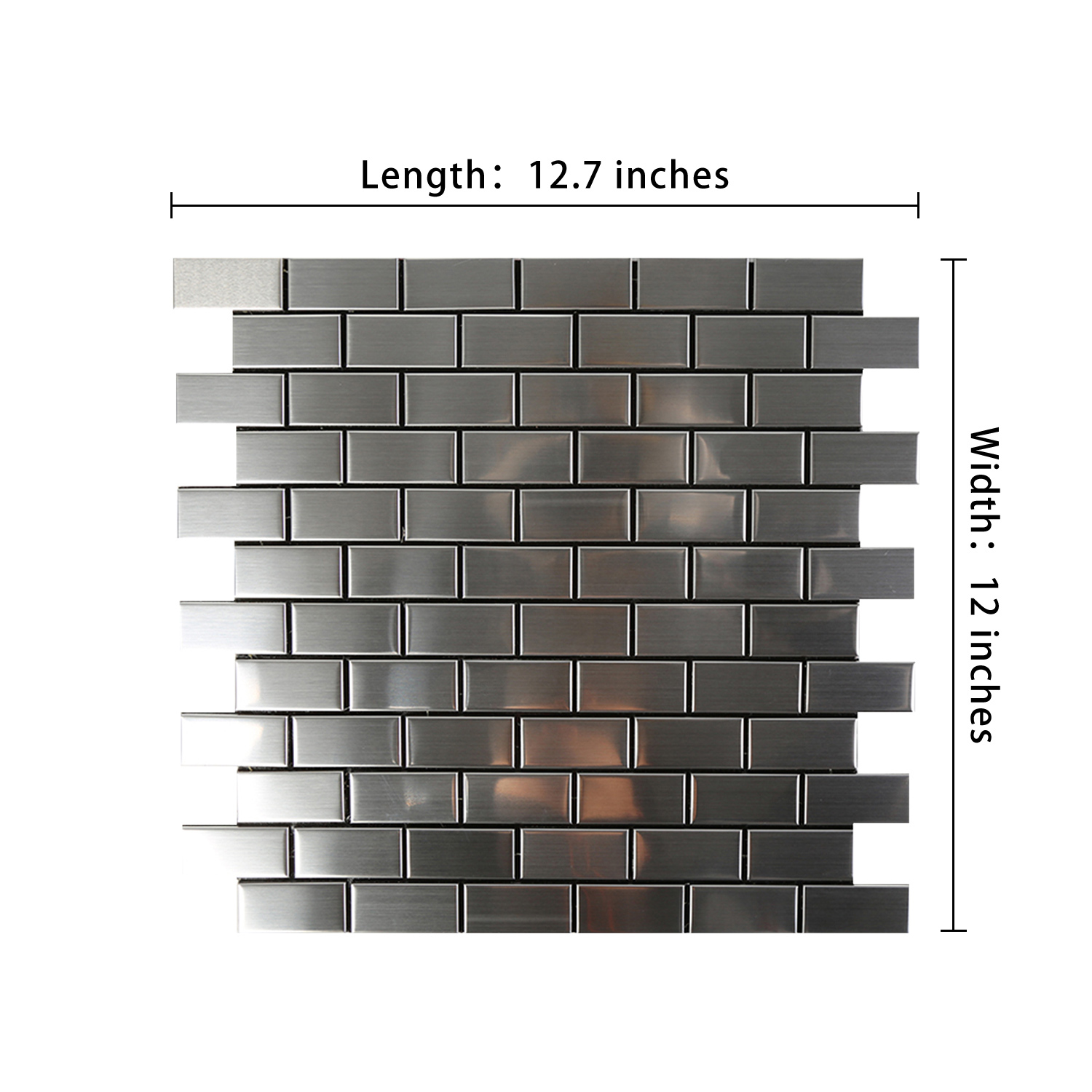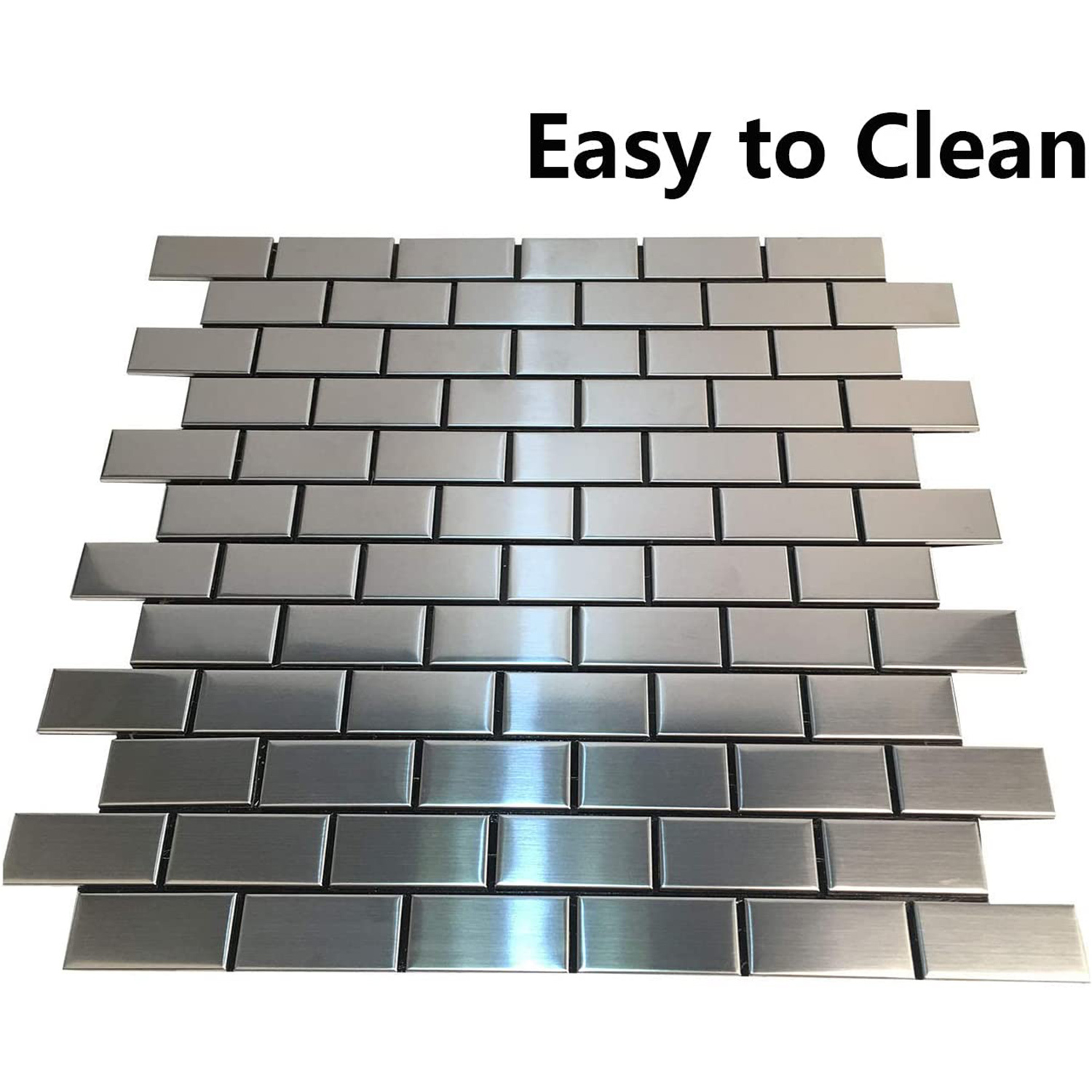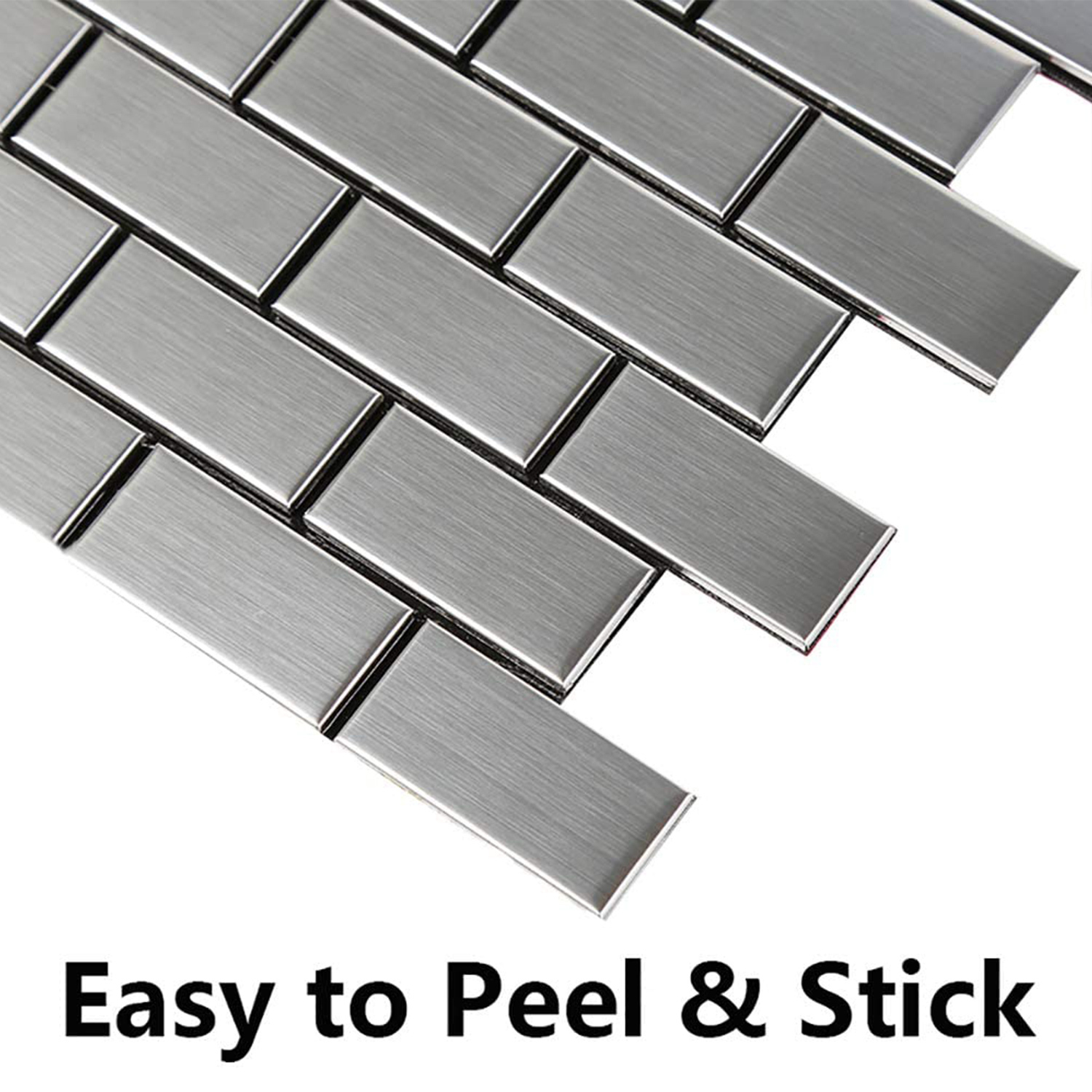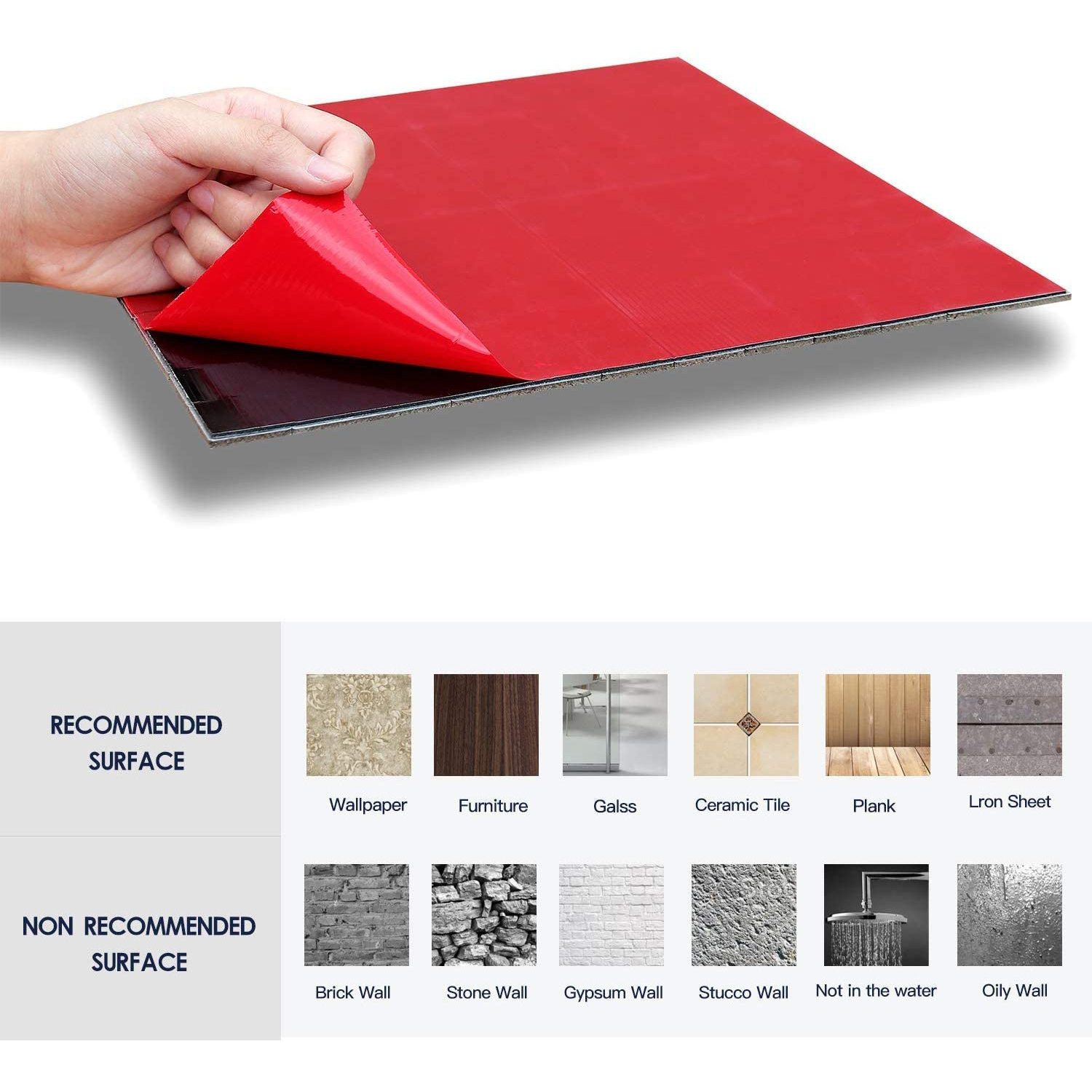 Your cart is currently empty.