HomeyMosaic
HomeyMosaic Peel and Stick Backsplash Metal Painting Tile Stick on Kitchen Wall Home Decor Aluminum Smart Tiles 3D Wall Panels Sticker Hexagon Blue Starry Night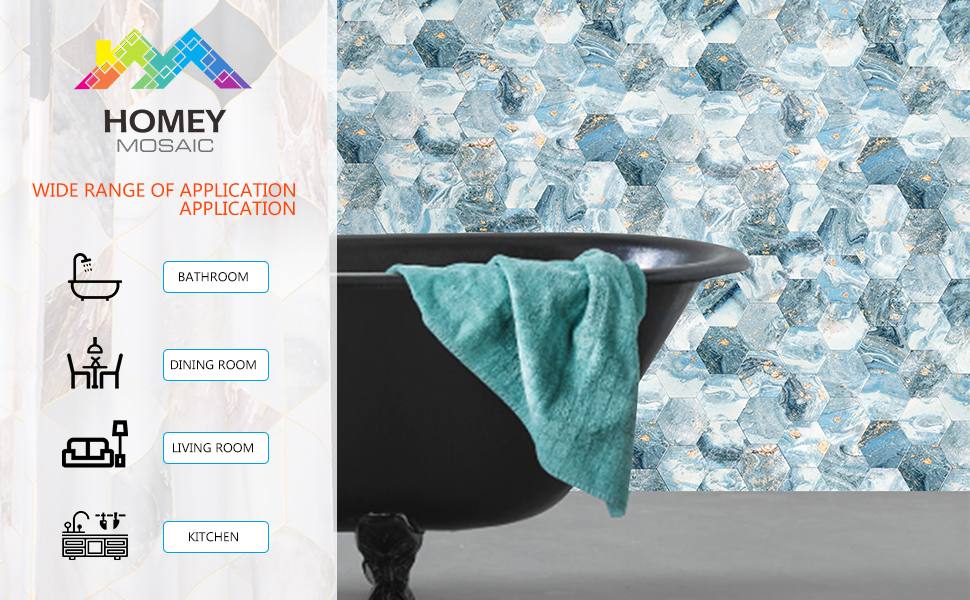 THE BEST CHOICE FOR HOME DECOR

Welcome to HomeyMosaic online store!HomeyMosaic Self-adhesive Metal Tile, made of premium quality Aluminium Composite, which has been using for interior decoration for over 20 years.

HomeyMosaic peel and stick Aluminum Surface Metal tile are smart and unique products,it can upgrade your home with a fantastic effect instantly and will simplify your life. The tiles are raised by metal texture. Everything looks like real deal as metal backsplash and very easy to cut, just peel and stick. The best solution for inexperienced homeowner who wants a more modern look without the expense of real tiles.The retro and industrial feel of metal tile will give you a different experience.
✔Widely Used in DIY Decoration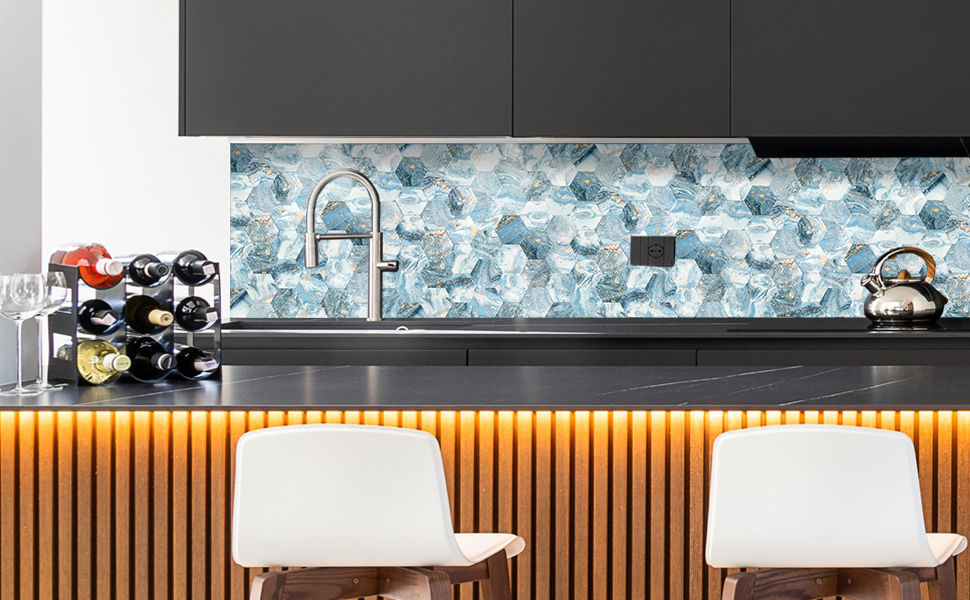 Detail
Help to decorate your house. Just use your imagination to create your new stove ,sink and RV backsplash for kitchen, fireplace exteriors, patio top, mirror frame, table top, stairway sticker and more to explore.

Its standard and cut-size, easy cutting, drilling, and fixing allow everyone to make up his own wall pattern, self-matching design, and complete in hours.
How to install?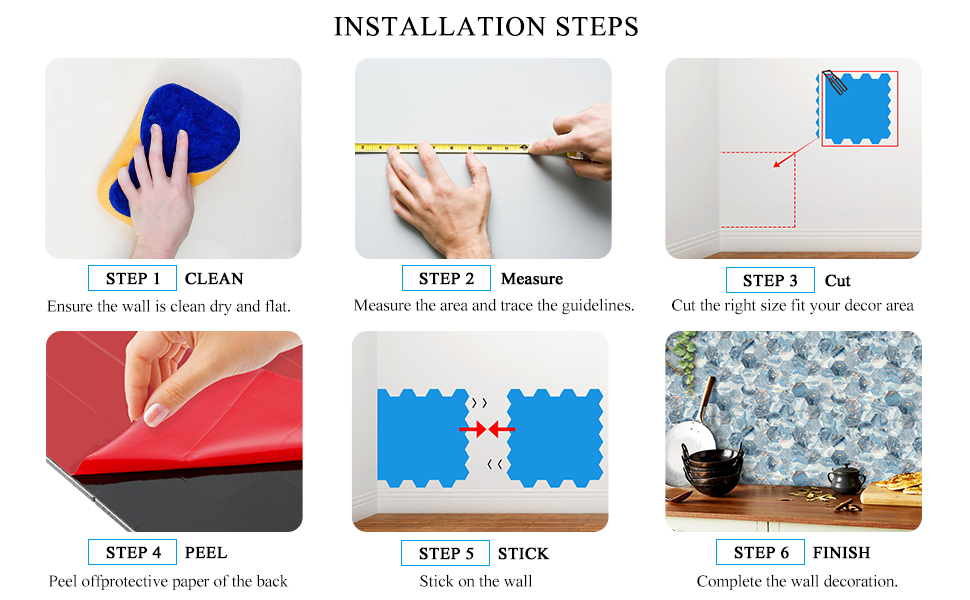 ✔Cutting and Installation
IMPORTANT:
For proper adhesion, make sure that the surfaces is flat smooth, clean and free
of dust, dirt, oils and moisture.
Cutting
Use a ruler and permanent marker to trace a
line to help you to cut the tile. Using the
grinder cut the tile. Always use protective
equipment such as gloves and safety goggles.
The surface must NOT : Uneven, Modly, Greasy, Cracked, and Full of Ash
The surface must YES: Clean, Flat, Even, Smooth, Temp 65-100 F'
WARNING:
Mark guideline before putting on the tile. The sticker is strong, once stick it on the wall, it sticks firm instantly.

Your cart is currently empty.